This week Guttmacher published its latest data and analysis on the worldwide incidence of abortion and unintended pregnancy.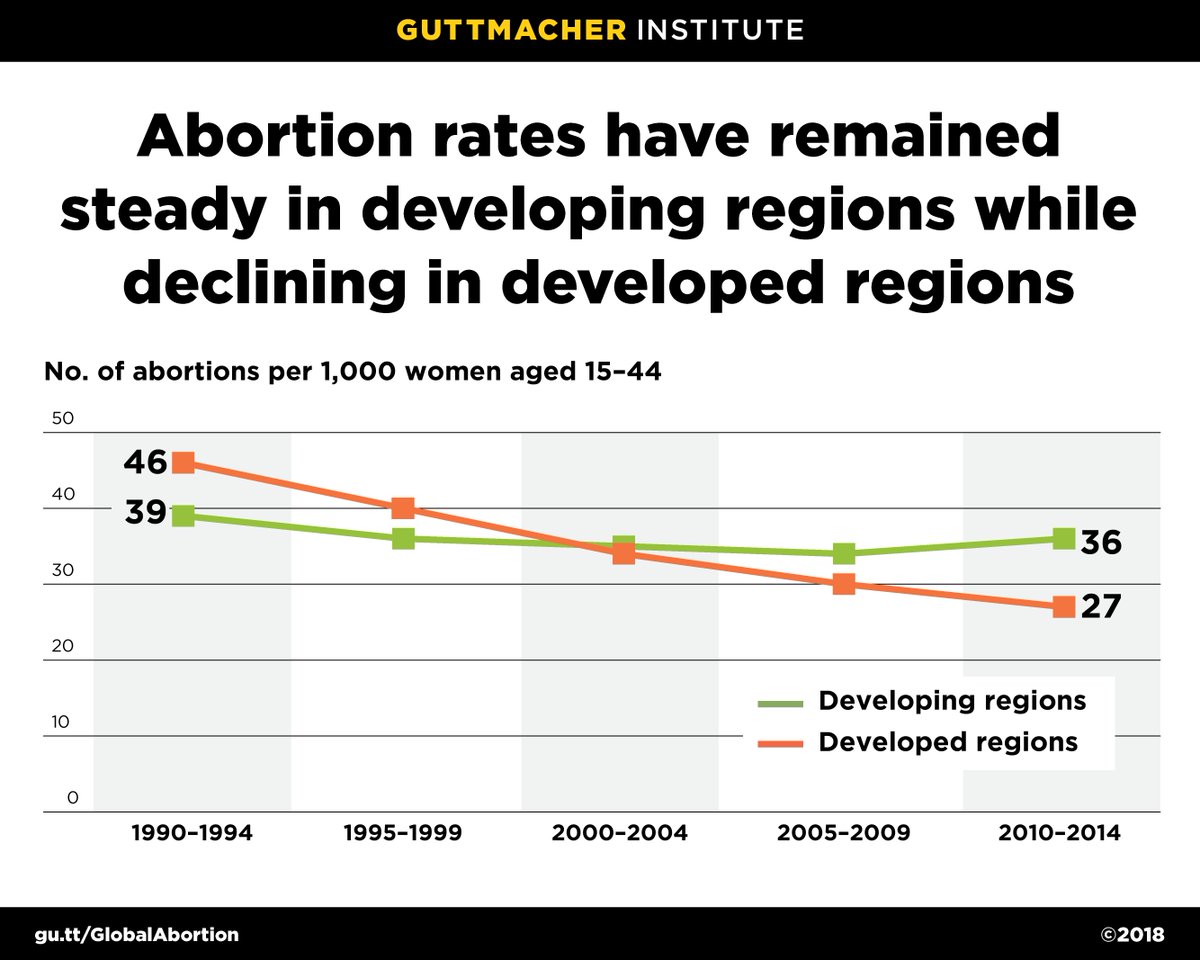 For many countries, it has trends going back to 1990. A key message is that the rate of abortion has been falling in developed countries such as the UK, but has essentially flat-lined across developing regions.
Each year there are ~55 million abortions worldwide. The rate across developing regions, as shown here, is 36 abortions each year per 1,000 women aged 15–44. To get a better understanding of this, the rate suggests that on average each woman in these countries will have one abortion during her lifetime. In both the USA and GB the rate is 13 per year per 1,000 women of reproductive age, suggesting that one woman in three will have an abortion in her lifetime.
How each of these women accesses and experiences her abortion varies significantly, not just from one country to another, but often even within a country. This variance applies not just to developing regions, but can also be seen in the USA and the UK. For women living in NI, their experience is very different from those living in mainland GB. In the United States, it depends on which State you live in.
Of all abortions, an estimated 55% are safe, those performed using a recommended method and
by an appropriately trained provider; 31% are less safe, meet either method or provider criterion; and 14% are least safe, meet neither criterion.
A key factor determining whether women have access to a safe abortion is the legal status of abortion in that country – where laws are more restrictive the proportion of less and least safe increases.
We all want to see a reduction in the rate of abortion, and an end to all unsafe procedures.
In order to drive a reduction in the rate of abortion, and a cessation of all unsafe procedures across developing regions here are five things that we need to do:
Allow women and adolescents self-determination;
Make effective contraception easily accessible;
Change restrictive legislation;
Remove price barriers;
Train and equip willing Health Service Providers.